---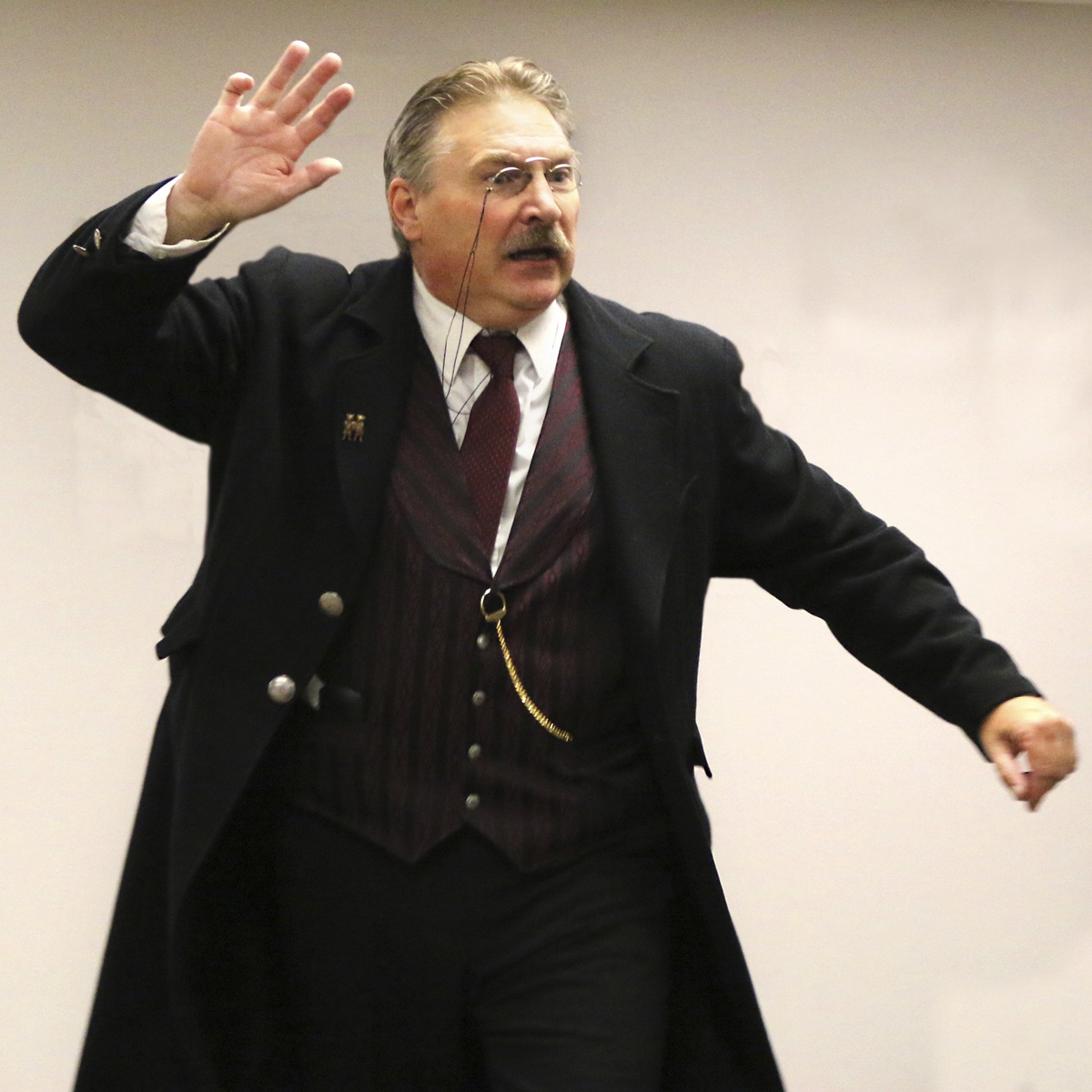 A PRESS CONFERENCE WITH THE PRESIDENT: A LIVELY CONVERSATION WITH THEODORE ROOSEVELT
---
March 24: A Press Conference with the President: A lively conversation with the 26th President of the United States of America Theodore Roosevelt – Meet the vibrant 26th president of the United States, Theodore Roosevelt. Even Roosevelt's critics admired the man who took on the corporate trusts, charged up San Juan Hill, defied the Party "bosses," built the Panama Canal, defined conservation, and won a Nobel Peace Prize. Hear his views on conservation, agriculture, and democracy, all shaped by his Western experience. Portrayed by Arch Ellwein, President Roosevelt talks of his experiences with Seth Bullock and his time in the Black Hills. Following his "press conference," the actor/historian comes out of character for further discussion. Hors d'oeuvres and beverages will be served. Homestake Adams Research and Cultural Center; performances at 11:00 a.m. and 2:00 p.m. Tickets are $15 for members and $20 for non-members.  
MEMBERS PLEASE CALL 605-722-4800 FOR MEMBER DISCOUNT
ALL TICKET SALES ARE FINAL. NO REFUNDS WILL BE ISSUED.
NO TICKETS NEED BE PICKED UP, NO TICKETS WILL BE MAILED.